If you're interested Love to Dream, here are some FAQ's.
Q: How many swaddles do you recommend buying?
A: At least two in the appropriate size, so one can be in the wash while the other is being worn.
What size should I buy?
For best fit result please select your sizing according to your child's weight not their age.
The Swaddle UP range is available in four sizes: Newborn (suitable for 2.2-3.8kg), Small (suitable for 3.5-6kg), Medium (suitable for 6-8.5kg) & Large (suitable for 8.5-11kg).


Q: The Love To Dream looks so small, how can my baby fit into it?
A: The various sized Love To Dream's are especially designed to fit most babies from 3.0 to 11 kilos. The wrap stretches to almost double its size when stretched which helps reduce the risk of wrapping babies too tight.
Just make sure you buy the correct size Love To Dream, according to your baby's weight. It is dangerous to buy the incorrect size for your infant. The engineered stretch ingeniously expands and contracts to fit your baby. Furthermore, the stretch gives your baby 360 degrees of movement, encouraging good circulation while wrapped.
PLEASE NOTE for swaddling to be effective it must be quite snug. As your baby gets bigger the swaddle will get snugger. Remember snug and firm is good. Too tight is bad!
If your baby has had any health issues or hip problems, please seek medical advice prior to using this product. Love to Dream also has Hip Harness Swaddle which is approved by "Healthy Hips Australia" and the "International Hip Dysplasia Institute".
Q: Can I get the bigger size Love To Dream for my newborn and let her grow into it?
A: No. You must buy the correct size for the weight of your baby. If you buy a wrap that is too big you risk the swaddle not being tight enough, therefore being ineffective and potentially dangerous as it could come up over her face.
---
Dressing baby?
Q: How should I dress my baby under the Love To Dream?
A: Overheating has been linked to SIDS. Love To Dream has been designed so that the baby is covered with only one layer, unlike other wraps where you end up wrapping and wrapping folds of fabric around your baby.
The general rule of thumb is dress your baby how you would dress yourself plus one layer, you can count the Love To Dream as that one layer.


In warm weather, just a singlet and nappy beneath the Love To Dream.

In cool weather, dress baby in a lightweight jumpsuit and singlet beneath the wrap.

Please be sensible and make sure your baby is warm enough without overheating them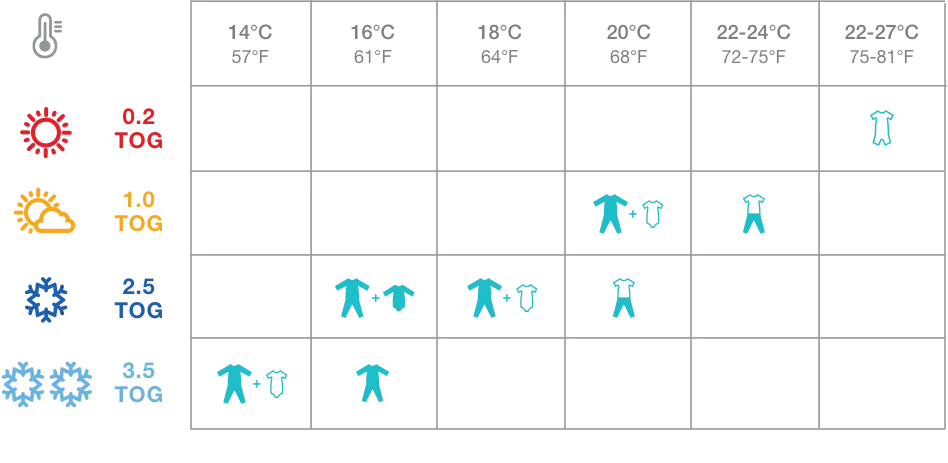 Garment care & fabric information
Q: How to preserve the Love To Dream in the best shape possible


Please follow washing instructions closely (use cold/warm water only, gentle wash cycle, always use a garment bags)
Do not tumble dry or line dry in direct sunlight
Do not wash with items that could snag the fabric, particularly Velcro
Q: What material is the Love To Dream made of?
A: A single fine layer of Cotton Elastane.
Q: Is the fabric breathable
A: Yes, extremely as the Love To Dream is 93% Cotton and 7% Elastane. When you put baby into the swaddle, you stretch the fabric which opens up tiny ventilation holes between the weave. Also the design of the wrap is such that only one layer of fine fabric covers the baby, which helps reduce the risk of overheating.
---
I need more garment information
Q: Can my baby wear a Love To Dream from birth?
A: Yes this is the best time to start. Babies from 2.2 kg (4.8 lbs.) and up can go straight in to a swaddle.
Q: What is the benefit of swaddling baby with hands up rather than hands down?
A: Wrapping baby with hands up is the natural way that most babies sleep. Babies hands are up by their face and mouth, which gives them the opportunity to self soothe. Babies do a lot of development while they are sleeping and having access to their hands can encourage this development. Also this position may be safer for baby, if they accidentally flip onto their tummies they have a better chance of pushing themselves back onto their backs. With arms in the wing position it is easier to settle by laying them on their side and patting them on their bottom. Most importantly babies who are wrapped with their hands up and can self soothe are more likely to sleep better and longer! Isn't this what all parents dream about? *Please see our product for the extended explanation.
Q: Do you recommended using the Love To Dream when baby starts to roll
A: We strongly recommend that parents stop swaddling when baby starts to roll, as per SIDS and Kids guidelines. Parents should not use either our or any other swaddling product any longer, as they restrict the baby's arm movements and therefore pose a suffocation risk. We recommend that baby is moved onto sleeping bags or an "in-between" product such as our Love To Dream Transition 50/50 (or stage 2 swaddle) which helps wean baby off swaddling by allowing the arm pouches / wings to be removed.
Q: Does the Love To Dream come in a summer version?
A: Yes, try our Love To Dream Lite. It is 30% lighter than the Original for those extra hot days and nights.
---